Craftsmanship
Specialization in High-End High-Performance Products
For more than half a century we have worked to specialize in high-end, high-performance products and concentrated on customer brand production, so as to rank alongside the renowned optical equipment manufacturers of Europe.
As a result, and with firm-rooted support from birdwatching, hunting and competitive shooting enthusiasts, we have established the position as one of Japan's foremost manufacturers that we enjoy today.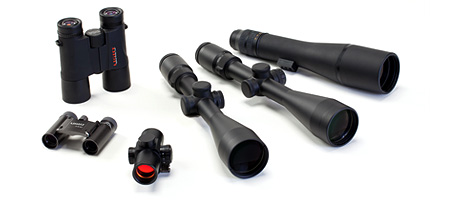 MADE IN JAPAN
The three words MADE IN JAPAN are incised on our products. But these words don't merely indicate where the products were made. We believe that they signify the "high quality" and "reliability" that industrious Japanese people have nurtured by taking pains with the art of manufacturing over long years, and also their "passion for making things".
Each and every MADE IN JAPAN incision on our products is applied with our commitment to painstakingly ensure that our products satisfy customers the world over, representing Japan.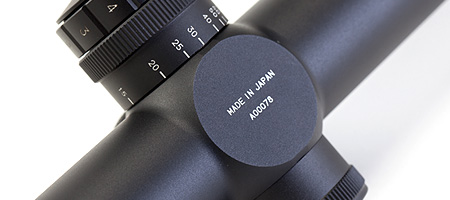 Craftsmanship - Finely Honed Perception
Binoculars, rifle scopes and similar items are composed of a large number of parts - at least 80, and in some cases as many as 150. This means that these products demand processing precision in units of micrometers.
Rifle scopes sustain an extremely large shock at the moment of firing. Therefore, in addition to parts processing precision, they indispensably require high-level assembly skills that will ensure smooth working and ruggedness.
Our seasoned craftsmen make use not only of copious expertise but also of finely honed physical senses as they fashion by hand, one at a time, the Light Optical Works products that are recognized around the world.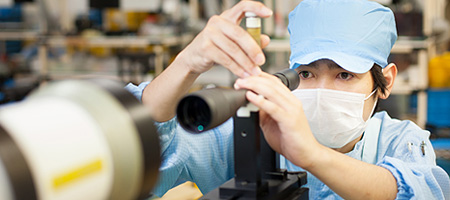 Lenses
The lenses are the most important parts in an optical product - the determiners of its quality.
The large majority of these vital items in our products are produced by our subsidiary Light Glass Ltd.
Grounded in production technology able to appropriately accommodate daily variation in air temperature, humidity and other ambient conditions, Light Glass Ltd's high-precision lens manufacturing exploits expertise built up over a track record spanning more than 50 years, as well as the latest grinding techniques. The company is also boldly meeting the challenges of new types of raw material for lens manufacture.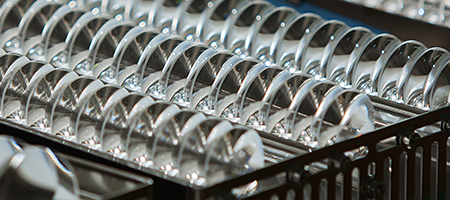 Episodes in Development
High-end 8×20mm super-compact roof prism type biaxial binocular
Developed 1972 Dimensions:91.5×54×29.5 mm Weight:155 g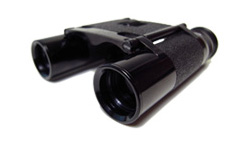 Collapsible binocular realizing compactness and light weight through employment of a novel-design biaxial mechanism system and compact roof prisms.
While our rivals were making bulky uniaxial type binoculars using Porro prisms, we developed compact roof prisms and succeeded in developing an extremely compact and high-performance binocular through new mechanisms and high-precision machining technology.
It proved to be a hit product which continued in production for many years - sometimes at over 6,000 units a month - while going through several design changes.
Top class 8×42 mm roof prism type binocular
Developed 1984 Dimensions:169×125×52 mm Weight: 787 g
A high-quality roof prism binocular having waterproof, shock resistance and vibration resistance performance while at the same time giving top-level resolution and viewing feel.
At the Olympic Games held in Los Angeles, U.S.A. in July of 1984, the development year, three of these binoculars were presented in a paulownia wood box to then President of the U.S.A. Ronald Reagan and other VIPs of the Olympics by one of our customers.
- An episode, one might say, that went to prove the high performance and quality of our company's binoculars.